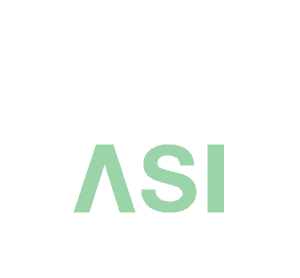 IoT GPS expert
Created in 2011, Advanced Sport Instruments is a Swiss company based in the Olympic capital Lausanne.

ASI's expertise was forged from the passions of the two founders: sport and electronics.
The first product launched on the market by ASI was FlyNet; dedicated to the practice of paragliding. FlyNet technology is at the origin of ASI's development and know-how. Indeed, the requirements of paragliding have made it possible to develop a range of ultra-precise on-board sensors that include position (GNSS) and movement (IMU).
Currently, ASI is an expert in this technology. Its development strategy is geared towards bringing solutions to market for athletes who want to improve their performance. The solutions include the sensors, the software, the design of the interfaces and the definition of the algorithms. ASI's leitmotif is to provide "user friendly" tools, useful (providing added value), objective, very precise and reliable for users. For 9 years, Advanced Sport Instruments have met the needs of team sports and individual sports.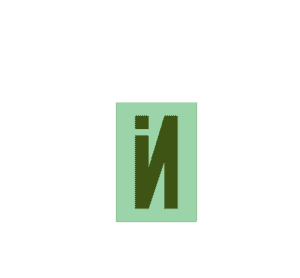 Design & Sportswear
INVERSE TEAMS BENELUX is a company specializing in the creation and manufacture of technical sports clothing. INVERSE TEAMS BENELUX designs, manufactures and personalizes technical textiles and accessories using sublimation, screen printing and embroidery printing techniques.
INVERSE TEAMS BENELUX models your projects taking into account the technical constraints related to the discipline or the function of the clothing, and, taking into account the integration of graphic elements (graphic charter, pattern, sponsor's logo).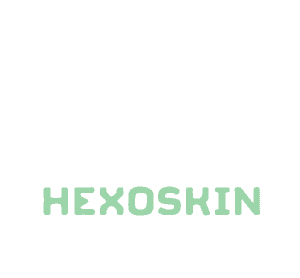 Expert intelligent textile IoT
Industry leader, the Canadian company HEXOSKIN has been offering a range of state-of-the-art smart clothing since 2012 that includes body sensors in comfortable clothing for continuous and accurate monitoring of health status. The Hexoskin biometric garment is a true portable laboratory that captures and records your cardiac, respiratory and activity data.

human performance expert
PLF Team Sport is a digital application dedicated to physical health and performance projects for football created by international professionals in physical preparation under the direction of Pascal Fabre. PLF Team Sport is an ideal solution for tactical periodization or integrated training projects in order to develop the physical level of your athletes An efficient digital solution to improve the individual monitoring of your squad and ensure its well-being.

Faculty of Applied Sciences
A passion for technology to share.
The Faculty of Applied Sciences of ULiège offers a wide range of training courses ranging from Bachelor to Doctorate. Equipped with state-of-the-art equipment, our research is internationally recognized and covers a variety of fields of engineering and computer science.
Through its training and research, the Faculty aims to promote technological innovation as well as its responsible use in building a better world.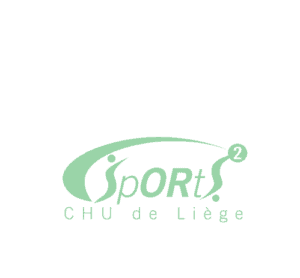 FIFA Medical Center of Excellence
SPORTS², acronym of " Multidisciplinary Service – Orthopedics, Rehabilitation, Traumatology – Athlete's Health », Is an entity of the CHU and the University of Liège in which are grouped doctors and paramedics specializing in sport and its pathologies but also in the prevention of injuries, re-athleticism and the optimization of sports performance.
SPORTS² has been developed to optimize the care and follow-up of amateur or high-level athletes. SPORTS² e is at the forefront of functional explorations in the field of sport (isokinetic tests, stress tests and physiological explorations, measurement of intramuscular pressure, 3D biomechanical analysis, etc.).
The most recent treatments such as shock waves and infiltration of platelet-rich plasma (PRP) are developed, studied and of course made available to athletes of all levels. This expertise, already recognized in multiple collaborations, has been confirmed by FIFA as " FIFA Medical Center of Excellence ", By the International Olympic Committee as" IOC Research Center for Prevention of Injury and Athlete Health "And by the International Federation of Sports Medicine as" FIMS Collaborative Center of Sports Medicine ".

F aculty of medicine
Within the Faculty of Medicine, Motor Sciences (a broader term than "physical education") offer training for the future that focuses on human physical activity, whether in the context of sports or leisure physical activity, in relation to performance and / or well-being and health. Indispensable to the development of the individual, these aspects are closely linked to the current evolution of our society.
The teaching is based on a very complete theoretical training (life sciences, human sciences, physical and sports activities …) and on a large volume of practical courses and internships aimed at the development of motor skills and the acquisition of skills. general and specific professional. At ULiège, an essential characteristic of this training consists of its high-level scientific grounding : it requires curiosity, critical thinking and synthesis, commitment to studies and a sense of responsibility.